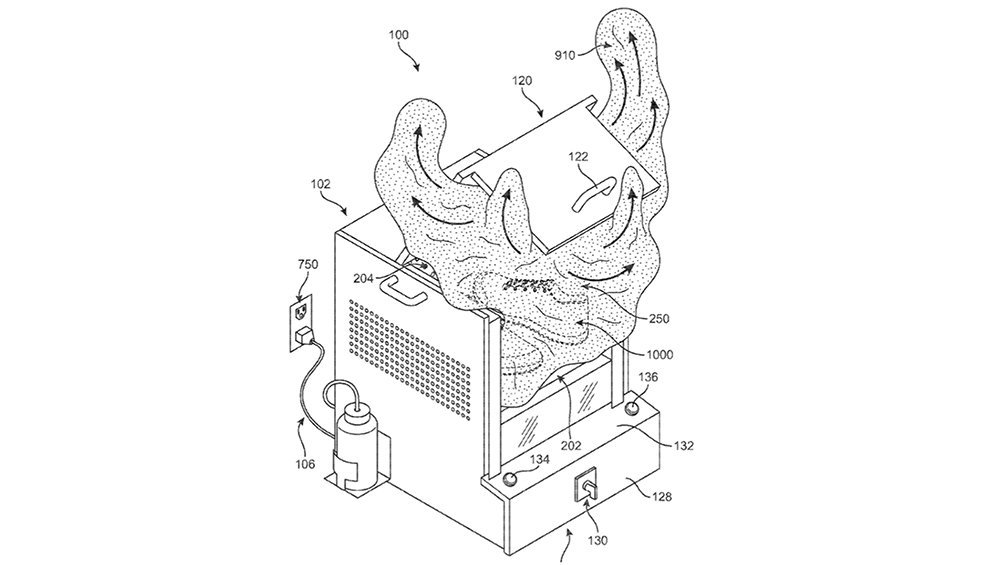 Nike's Flyknit technology is without a doubt one of the best (and most comfortable) creations that brand has ever released. What if I told you that Nike is working on a way of making Flyknit even better? Better yet, making their Flyknit into a custom fit for your very own two feet. If all goes as planned, that could end up being a reality sooner that later.
Business Insider recently came across a new patent from Nike known as the "Portable Steaming System for Articles of Footwear". This new patent is said to customize the fit of Flyknit to better fit the person that is actually wearing them. How is this going to be done? By using a machine that steams a new pair of Flyknit sneakers that makes the more malleable and compliant than ever. This will allow the shoes to form and mold to the foot of the person wearing the shoes once it's on their feet.
It is being said that Nike has had this type of technology since they began customizing Flyknit trainers for customers who bought pairs during their launch during the 2012 Olympic USATF Trials in Eugene, Ore.
via: Business Insider
h/t: HB
---
Available Now on Kixify & eBay